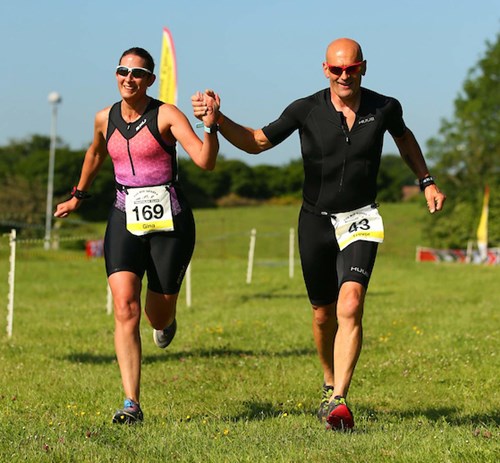 If you're new to triathlon, just starting your fitness journey or returning after injury, you may be tentative about signing up for the full sprint distance. That's where our new Try-a-Tri comes in!
This half-distance event is ideal for first-timers, and you'll benefit from the same warm Mid Sussex welcome. For the entry price of £29 (plus the Race Pass from BTF), you'll complete a shorter version of our main triathlon.


A 200m swim - that's 8 lengths of the pool in total.
We've devised a shorter 15km bike loop on quiet country lanes.
The 2.5km run follows the same out-and-back route as the main triathlon run, turning after 1.25km.
Find out more on our Course Details page.

New to triathlon and looking for more advice? Check out our Beginners' Tips.
Want a preview of the course? Our annual course familiarisation day, which normally takes place in early May, gives you a chance to ride the bike route and jog the run route, accompanied by experienced guides from Mid Sussex Tri Club. More details to come nearer the time.
Ready to take part in the new Try-a-Tri? Enter now!